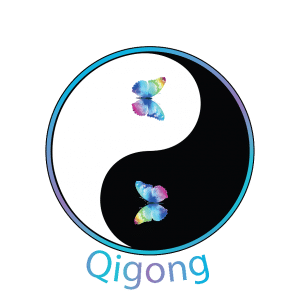 Michael is a Registered Fitness Professional and Tai Chi Qigong Instructor.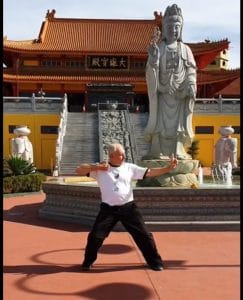 Private or Group 45-60 minute Qigong Classes Live via Zoom are available. Contact Michael for more information.
Instructor (Michael) can come to you in Melbourne and Suburbs for Businesses, Community Groups etc.
For Prices and more info, contact details below.
Email Us, SMS or call Michael for more information: 0407 096 191 or +61 0407096191
World Time Converter We are in Melbourne Australia
Email, SMS or call Michael for more information: 0407 096 191
Tai Chi Qigong Group Class Times:
Friday Mornings 10:30am - 11:30am

Beginners and All Ages Welcome
Where: Dandenong Oasis
Cnr Heatherton Road and Cleeland Street
Dandenong, Vic 3175
Call to Book: 9767 3100
Or Call Michael: 0407 096 191
Tai Chi Qigong Teacher available for Groups, Individuals, Workplace and Home visits. CPR First Aid, Current Police Check (Working with Elderly), Working with Children Card and Fully Insured. Prices depend on length of class (usually 1 hour) and travelling time.
Registered Fitness Professional
What is Qigong ?
Qigong is for Self Healing
Qigong is pronounced Chee Kung. Chi means energy and Gong means cultivation therefore Qigong is the art of energy cultivation. Archaeological evidence for Qigong in China dates all the way back to 5000 BC. When Qigong is practiced regularly with gentle slow movements, controlled breathing and intention, healing can occur and at the very least good health is maintained. Qigong is suitable for all ages and is usually done standing and can be done seated or even lying down.
What is the difference between Tai Chi and Qigong?
Tai Chi and Qigong are both practised for exercise and health but are quite different. Tai Chi is rooted in martial arts and has health and wellness qualities but Medical Qigong is specifically targeted towards health and healing. Tai Chi is a part of Qigong and Qigong is an integral part of Traditional Chinese Medicine. Qigong is usually much easier to learn and perform than Tai Chi.
How does Tai Chi Qigong Work?
The slow gentle physical movements of Qigong synchronised with the breath can bring the practitioner out of the stress mode and bring the body and mind into a parasympathetic(relaxed) state where the body's natural healing mechanism can do its work. Qigong can also be called a Meditation in Motion.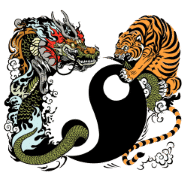 Some of the businesses and organisations that have had Tai Chi Qigong Sessions with Michael: Action on Disability within Ethnic Communities Inc. (ADEC), City of Boroondara, Casey Council (Bunjil Place), BMW Head Office Mulgrave, Estia Health, ATO Australian Tax Office, Dr Zenaidy Castro, YMCA Dandenong Oasis, Australian Croatian Community Services, Springvale Neighbourhood House, Mind Australia, Armenian Social Support Group, Balla Balla Community Center, Lexington Gardens Retirement Village, Springers Leisure Center, AMES Australia & New Zealand, Chisholm Institute, Element Health Club, Cranbourne West Community Hub, Hallam Community Learning Centre, AMCS Endeavour Hills, Box Hill Institute, Melbourne Polytechnic, Grow2Be and Victorian Planning Authority.
Qigong is a wonderful way to do some gentle healing exercises to strengthen the immune system and de-stress. Many people are suffering from anxiety in these trying times and Qigong is a perfect activity to bring us out of a worrying overthinking state and into a peaceful and relaxed state. As long as you have enough room to swing your arms, that's all the space you need. Suitable for all ages and abilities. Comfortable clothing is all that is required and Qigong can be performed standing or sitting. Beginners Welcome. Qigong forms taught are Shibashi (Tai Chi Qigong) Set 1 & 2, Ba Duan Jin (Eight Treasures) and Butterfly Qigong Forms. Beginners are welcome and no special clothing or equipment is needed.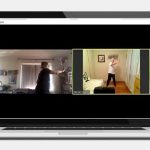 Online Tai Chi Qigong Classes for all countries
Tai Chi Qigong Instruction for Relaxation and Self Healing
Qigong combines integrated physical movement, mental cultivation and regulated breathing. This activity is designed to guide and induce the free flow of energy Qi throughout the body, maintaining the harmony of Yin and Yang, which promotes health and greater sense of well being. Qigong increases vitality, impacts positively to improve medical conditions and in this way will improve and prolong the quality of life.
Tai Chi Qigong Classes usually go for an hour consisting of loosening up exercises and Qigong movements for the 1st 1/2 hour, a short break and then the Tai Chi Qigong 18 Form (Shibashi) and or other Qigong Forms.
Records of Qigong have been discovered and dated to around 5000 years old. The name Qigong means energy or Chi cultivation. In India Chi is known as Prana, in Japan as Ki and in the West it is now called Bioelectricity. In Traditional Chinese Medicine it is believed that all diseases and sickness are caused by blockages of energy or chi. Qigong works on the energy meridians to remove any blockages of chi so it can flow easily throughout the body.
In our modern society there are environmental, diet and stress factors that are the cause of many modern diseases. The human body is actually a healing machine and is always trying to bring the body back to it's natural state of good health. By doing Qigong on a regular basis it can improve your health by bringing the body to a relaxed state where natural healing can take place.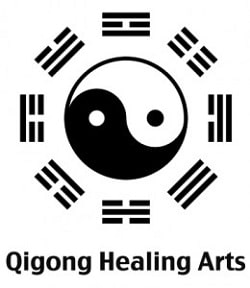 "Michael has been a key instructor at launching Tai Chi and Qigong at the YMCA Dandenong Oasis. Staff were amazed at the feedback received after just one class, and his second class was so big we almost had to move to a larger room. Since then, class size has been steady and the program is growing. He has been described as 'inspirational' and like 'he is talking directly to them'. His teaching has significantly improved the well-being of our members and has helped many find some stillness in an otherwise hectic mind space"... Tiff Nish, Group Fitness Team Leader.
"Springvale Neighbourhood House have been fortunate to have been introduced to Michael Dunstan. Michael holds classes at our neighbourhood house twice a week in Tai Chi and Tai Chi Qi Gong. The benefits of this exercise to our community has been well received and Michael is a passionate leader of the class. Michael also recently support our Harmony Day Festival where he ran a session of Tai Chi Qi Gong in our try it tent. This allowed participants to learn something new"... Kelly Cooper, Admin Leader.